PERSONAL INJURY ATTORNEY IN ENUMCLAW, WASHINGTON
Leave Your Personal Injury Case to A Professional
Choose to Hire a Personal Injury Attorney Who Serves Enumclaw, WA and the Nearby Region
If you've suffered an injury due to someone else's negligence, it can be tough to get a fair deal from the other party or your insurer. You need The Law Offices of Brian K. Leonard, P.S. in your corner.
A personal injury attorney can develop a case that suits your situation and defend your rights. I have been practicing personal injury law in the Enumclaw, Washington, area for decades. I know the ins and outs of the law and can seek to help you obtain a reasonable deal.
Speak with me today to set up a consultation at one of my offices. I am proud to serve clients throughout Washington, including the areas of Enumclaw and Seattle.
Injury Is Just the Beginning of Your Problems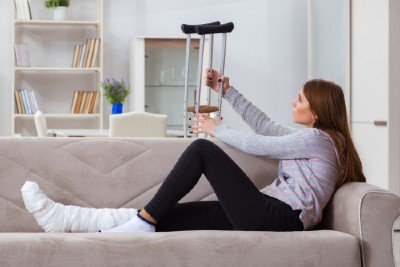 The immediate injuries that result from an accident are often only the beginning. You could also be dealing with:
Loss of wages

Loss of your vehicle

Long-term health issues
Don't face these issues on your own. Allow a skilled attorney to take the lead in the legal process so you can focus on your health and well-being.
A personal injury attorney will work hard to defend your right to a reasonable payout from the insurance company or the other party. Insurance companies are likely to offer you a settlement that is far below what you deserve. By putting an experienced attorney on your side, you can feel confident knowing you're receiving the advice you need to move forward. Reach out to the Law Offices of Brian K. Leonard, P.S. now to discuss your legal needs and get the skilled guidance you deserve. I am proud to serve the needs of injured individuals in Enumclaw and Seattle Washington.